We recently held our networking event under the topic of decluttering, and we have invited one of our EnterprisingYou clients, Jane Fern, to speak at the virtual event. It was very interesting to get to know her and her business, and we'd like you to discover her story.
About Jane Fern from Simply Tidy with Jane
My name is Jane Fern and I have 2 grown-up children and 3 grandchildren. I think it's fair to say that I have been interested in organising all my life. That doesn't mean I am the tidiest person all the time! But it does mean that I have systems in place that help to keep me organised in my home that I love to be in.
I became fascinated by the method of organising introduced by the best-selling author and Netflix star Marie Kondo. Her method is affectionately known as the KonMari method®. When I first read her book and started to use her methods in my own home, I realised how much excess stuff I actually had.  My house appeared tidy, but my wardrobes were full of clothes I no longer wore and many that I did not like.  My kitchen cupboards contained way too many pots and pans, and I had so many other items that I just didn't use or need.  I was genuinely shocked that I had so much stuff.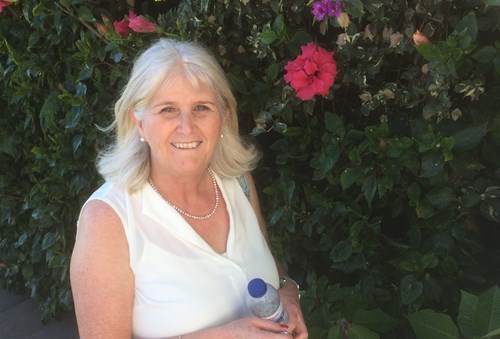 Following the footsteps of Marie Kondo
After a varied career as a midwife, then working in childcare and eventually clinical research I decided to follow my passion and start my own business to help people who are struggling with a feeling of overwhelm in their home and life. I often find the root cause of family upset and feelings of being overwhelmed is through having too much stuff and no systems in place to help them live a more organised life. I believe that relieving stress from our lives is the key to living a fulfilled and happy life.  Organising your home and ultimately yourself is vital in achieving this.
I was trained by Marie Kondo in New York in 2017 and I now help clients solve an array of organising issues, helping them to develop systems that will last a lifetime. I know how much a complete decluttering and organising of your home from top to bottom can change your life. I assist clients in making these adjustments without overwhelming them.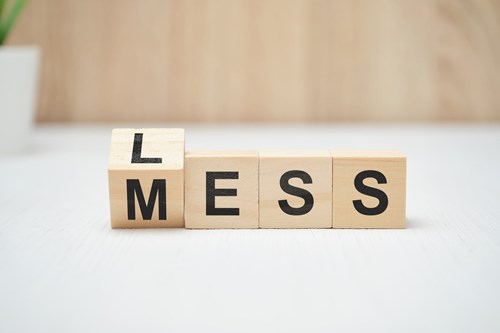 Moving business online during the pandemic
Whilst in the early days of developing my business as a sole trader, I heard about the EnterprisingYou programme from someone who had found it helpful for their teaching business. So, I decided to sign up and embarked on the training that was being offered by EnterprisingYou. This proved to be an invaluable help to me in establishing a clear business service. This gave me the benefit of having a business coach and business mentor. Having their expertise gave me the confidence to navigate through the new way of working online with clients and kept me in business during the pandemic. I am still learning and developing but I think I am more resilient in terms of change now as I have become more adaptable since joining the programme.
I was able to access a variety of fully-funded online courses that they offered, which helped me to develop a clearer message on my website. Having regular meetings to talk through any progress I was making or problems I was facing with my mentor was invaluable as well as having the benefit of being part of their networking groups. Enterprising you feels like the gift that keeps giving.
Creating a decluttering community
Over the period of the pandemic, I had ups and downs and did actually close my business for a few months. But I am now back enjoying the business. My next business step is researching and one of my future goals is to establish a support group for people who feel overwhelmed by clutter in their home giving them an environment where they can receive advice and support to get organised. Simply Tidy with Jane understands organisation is more than just decluttering and organising your home; it is a methodical approach to putting your home in order and creating an environment you enjoy and love to be in.
You can find out more about Jane and her business here:
Website: www.simplytidywithjane.co.uk
Email: jane@simplytidywithjane.co.uk
Facebook: https://www.facebook.com/simplytidywithjane
Instagram: https://www.instagram.com/simplytidywithjane/
We provide fully funded support to the self-employed, freelancers and gig economy workers across Greater Manchester. If you would like to find out more about EnterprisingYou, register online or email info@enterprising-you.co.uk. 
More information about the EnterprisingYou programme can be found here.